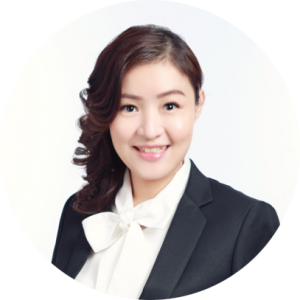 Eunice Wong Sin Yen
MANAGING DIRECTOR
B. Sc. Property Management (Hons)
Registered Property Manager
Registered Estate Agent
Ms Eunice Wong is the Managing Director of PRES REALTY and she has more than 13 years experience in Real Estate industry.
Ms Eunice Wong is a Registered Real Estate Agent and Registered Property Manager certified under The Board of Valuers, Appraisers, Estate Agents and Property Managers Malaysia. She graduated from Universiti Teknologi Malaysia (UTM) with Bachelor's Degree in Property Management in 2005. In 2017, Ms Eunice Wong established a Real Estate Agency firm named PRES REALTY. Prior to that, she was a Director of Project Management firm named IPM Engineering Sdn Bhd from 2008 to 2016.
Ms Eunice Wong is active in the marketing of commercial and residential properties, as well as preparing market and feasibility studies for various property development projects. She is also well experienced in financial leadership, corporate branding, strategic planning, merger proposals, corporate development and implementation, business planning and managing multi-cultural/international teams.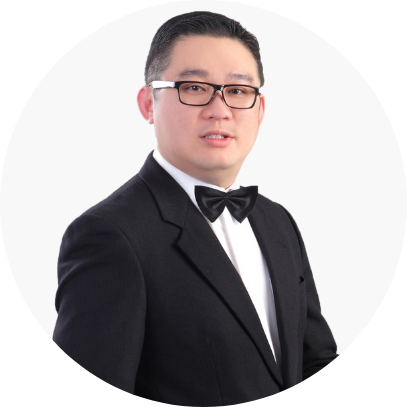 Justin Lai Woon Fatt
CO-FOUNDER
B.  Eng. Bachelor of Engineering (Hons) (Civil) 
Registered Property Manager
Ir. Dr. Justin Lai is a registered Malaysian, ASEAN, and International Professional Engineer, specializing in civil & structural engineering. Upon graduation, he was engaged as a design engineer at a civil & structural engineering consultancy firm , where he gained his first few years of professional working experience. In August 2008, Ir. Dr. Justin established a project management firm named IPM Engineering . Believing that without great engineers there will be no great civilisation, Ir. Dr. Justin recruits young engineers and nurtures them to become the future pillars of civilisation. IPM has been expanding robustly in recent years under his leadership.
Apart from leading IPM to a company milestone and overseeing execution of the many on-going projects, Ir. Dr. Justin is also playing an active role as the Investigating Committee of the Board of Engineers Malaysia (BEM). His efforts in improving the construction industry can also be seen from his past involvement in the Industry Advisory Panel of Universiti Tunku Abdul Rahman from year 2015 to year 2018. Besides, he is also the Committee Member of The Boss Club of Malaysia and Registered Property Manager (PM) of The Board of Valuers, Appraisers, Estate Agents and Property Managers (BOVAEP).